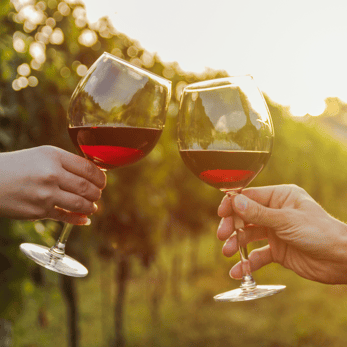 Water is essential during every single step of winemaking, from irrigating vineyards to bottling the wine. Without water, there is no wine.
As water scarcity and droughts become a growing concern for many regions known for producing the world's best wine, environmental stewardship and sustainability efforts are ensuring that these regions will have access to clean water for many generations of winemakers to come.
Due to the growing concerns about declining water security, many regional water quality control boards, like the California State Water Board, have issued General Waste Discharge Requirements (GWDR) to regulate the discharge of winery process water. These requirements outline the standards wineries must meet to legally discharge their process water into the environment, depending on your winery's annual wine production.
Identifying What Tier Your Winery Falls Under
The California State Water Board has created a tiered system to assess wineries' process water gallons of water discharged per gallon of wine produced (GWDR). This system is based on the ratio of 5 gallons of process water per gallon of wine produced to evaluate. If your winery's GWDR falls within certain ranges, Aquatech has solutions to meet your winery's process water requirements.

Understanding Your Process Water's Characteristics
In addition to water scarcity, the wine industry faces other challenges when implementing sustainable water systems. Winery process water requires discharge considerations to protect both water supplies and the soil vineyards depend on to grow grapes. The California State Water Board lists the following as the main concerns of process water: nitrogen, biochemical oxygen demand (BOD), and salinity.
Nitrogen: Increased nitrogen content from winery process water can degrade groundwater through nitrate leaching.
BOD: An abundance of BOD can cause foul odors and anaerobic conditions adverse to growing conditions.

Salinity:

Fixed Dissolved Solids (FDS), a measure of salinity in winery process water, do not break down naturally and affect soil balance by decreasing the soil pH.

Exploring Options for Winery Process Water
Although there are many concerns regarding winery process and wastewater, there are several ways to treat winery process water for reuse and turn it into a valuable resource for your winery! Some options include:
Percolation/Evaporation Ponds: These ponds can reduce the BOD and nitrogen content of the water, making it suitable for land application.
Land Application: Winery process water can be used in the irrigation of vineyards and other crops, providing organic material that improves growing conditions.
Subsurface Disposal System (SDS): This system operates similarly to percolation ponds, and is particularly useful for smaller wineries with limited space for a pond.
Solving Sustainability Issues with Integrative Solutions
You specialize in creating high-quality wines, Aquatech specializes in end-to-end solutions for your winery's process and wastewater. We offer sustainable solutions that meet and exceed GWDRs for winery process water creating longevity for your winery and the water it depends on.
Our approach to sustainability considers two perspectives: maintaining operations by addressing process water treatment and improving water use efficiency by meeting water recovery needs. Our solutions keep you operating by providing a solution that takes your pain away while also helping to reuse water with little to no impact on your business. Whatever your winery's sustainability and water goals are, Aquatech has a tailored solution to meet your needs while also upholding your state's GWDR.
Aquatech's Sustainable Winery Process Water Solutions
Our solutions support Tier 2 through Tier 4 Wineries-whether your goal is recycling and reuse, irrigation, or subsurface disposal.
Implementing a total water management approach for process water management can help your winery ensure compliance, improve sustainability, and produce high-quality products. Additionally, Aquatech's approach to sustainability will immediately decrease your winery's capital expenditure by creating a self-sufficient water supply for many generations of winemakers to come!
Are you ready to make your winery more sustainable?