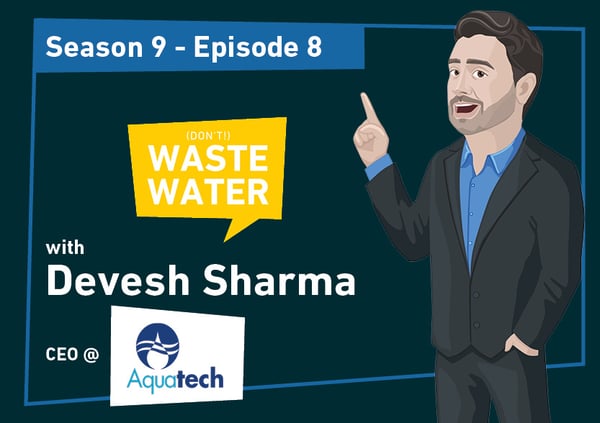 How Lithium Refining & Water Technology as a Service Spark Growth for Aquatech.
Join Devesh Sharma, CEO of Aquatech, as he engages in captivating conversation with Antoine Walter, the esteemed host of the (don't) Waste Water podcast, during Season 9 - Episode 8. Gain exclusive insights into Aquatech's history and discover the factors that position us as pioneers in the water and critical minerals recovery industry.
Don't miss this episode to uncover why Antoine, a leading voice in the industry, has aptly described Aquatech as a "unicorn" within the industry, underscoring our commitment to excellence rather than mere size.
Watch the interview or listen to it wherever you get your podcasts!
For more in-depth coverage and exciting teaser videos, be sure to visit the (don't) Waste Water Podcasts website.