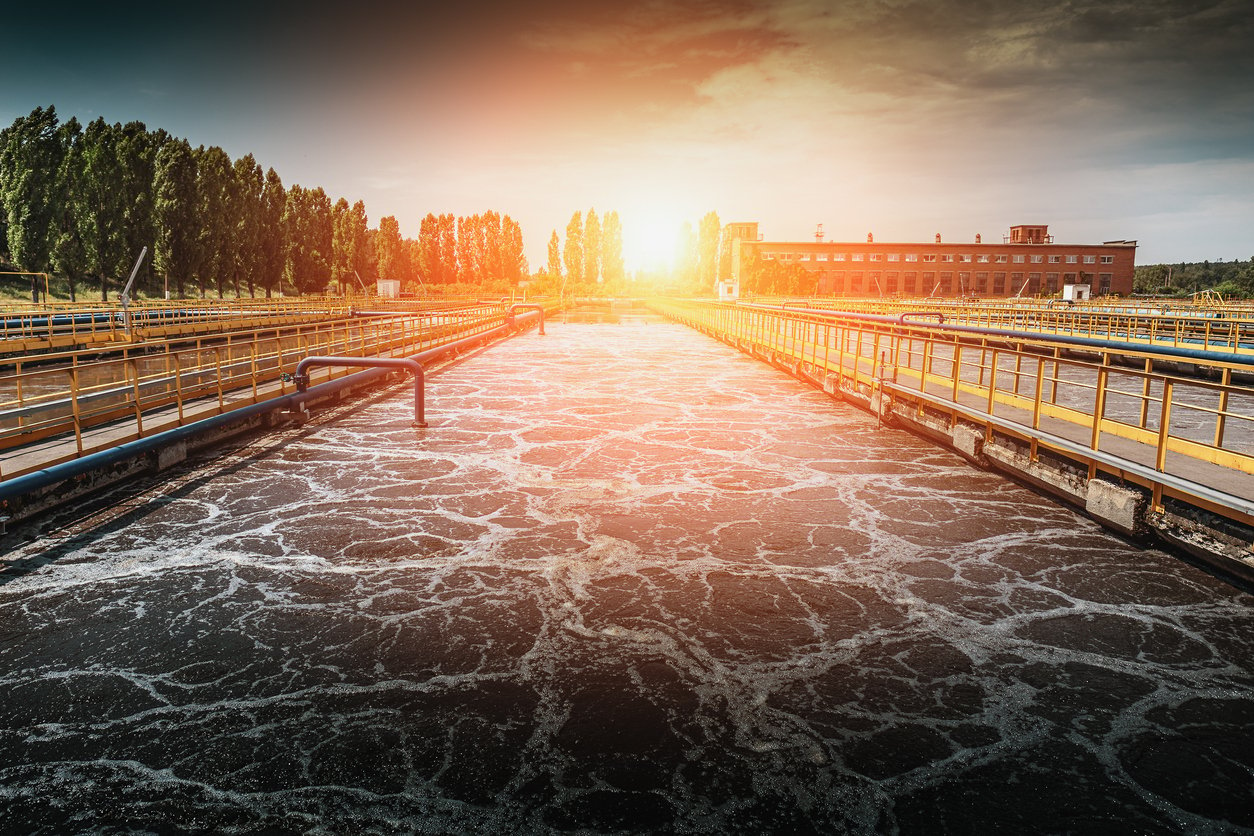 Aquatech Improves Leading Semiconductor Manufacturer's Underperforming Wastewater Facility Through Complete O&M
Successful operation & maintenance (O&M) contracts are custom-designed to fit client needs, and can include any combination of existing and new equipment. Furthermore, the water industry's leading service providers can offer O&M ranging from a single supervisor/manager to full turnkey O&M. A contract of the latter type was recently executed by Aquatech in collaboration with one of the world's leading semiconductor manufacturers. The goal here was to improve and stabilize performance of its large and complex Arizona-based wastewater treatment facility.
During the course of this partnership, Aquatech successfully overcame several challenges and turned around the client's environmentally non-compliant and expensive operation by eliminating all wastewater discharge violations and significant reduction in cost within months. Given that the facility was currently run by an incumbent contractor, Aquatech needed to quickly staff up and ramp up training in order to completely replace their scope of management. Consequently, there was little room for error and a narrow window to take responsibility for complete O&M on 24/7 basis.
Aquatech's vast experience in delivering O&M solutions for expansive and complex water treatment plants proved essential in addressing the daily challenges presented to us. In order to satisfy the client's rigorous transition schedule, we quickly developed several plans prior to taking over the O&M. Some of the initiatives included in our overall Facility Management Plan are listed below:
Staffing and Organization Plan

Training Plan

Transition Plan

Process Control Management Plan

O&M Plan

Safety Management Plan

QA/QC Plan

Quarterly / Annual Budget Management

Continuous Improvement Plan
Thanks to our team's efforts, the entire process of transition from incumbent contractor to Aquatech went flawlessly without interruption to plant operation. Within this time, we swiftly took over the Computerized Maintenance Management Software (CMMS) called Maximo and populated the maintenance database which had been incomplete for several years. In addition, Aquatech's access to competitively-sourced spare parts and commodities effectively reduced costs for the customer. Our unique "open book" approach for procuring these components greatly improved client confidence in our decisions. In parallel, Aquatech also deployed several technical experts to assess the plant situation and suggest improvements to plant design and O&M practices.
It was no surprise that our commitment to the plant O&M and diligence in demonstrating tangible improvements resulted in Aquatech being rated one of the highest performing subcontractor by this large customer organization. After execution of this contract, the client became so impressed by our performance that we were awarded additional scope of work. Success in challenging turnkey O&M projects like this one give us confidence that we can meet such requirements for any industrial facility.