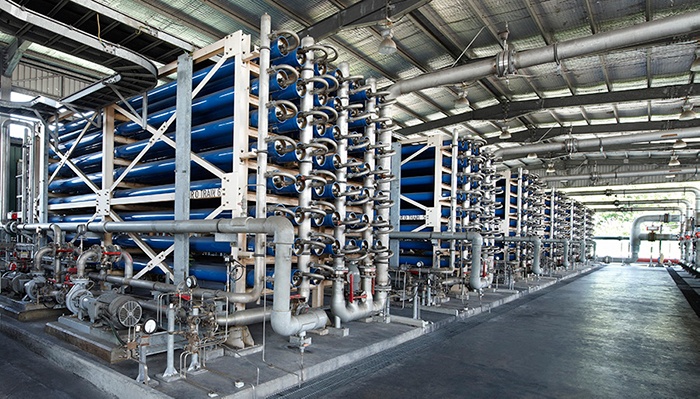 In the late 1950s, two UCLA students revolutionized the water treatment industry by creating the first functional, flat-sheet, RO membrane. Since then, there have been significant breakthroughs in RO technologies with both improved RO membranes as well as improved RO operating processes. These and many other inventions have significantly improved the RO membrane's technical and economic feasibility and as a result, today, membrane-based desalination plants are the norm for water treatment plants around the world.
Despite these advancements, the same issues of frequent scaling, organic fouling and biofouling, which plagued RO technology back in the early days, still impedes it. Controlling biofouling, organic fouling, scaling due to sparingly soluble salts, and silica scaling continues to be the focus of several RO technology researchers. Continued research has led to advancements including the HERO technology, biofouling resistant RO membranes, biocide chemicals advancements, and
process improvements utilizing scalant/foulant induction. Out of these, the HERO technology has proven to be robust and comprehensive in tackling not only the scaling issues but also addressing organic fouling and biofouling issues, thereby enabling high recoveries above 90%. Subsequent advancements have allowed the achievement of recoveries higher than 95%. These advancements have enabled significant reduction in capacities of energy-intensive, thermal based
brine concentration processes, and at times, have eliminated the need for them.
Aquatech continues to be a world leader in providing High Efficiency Reverse Osmosis around the globe, fueled by experience and innovation that have become a hallmark of Aquatech's reliability in sustainable membrane systems. Below are listed some case studies of how Aquatech's implementation of HERO™ created sustainable solutions and reduced operating costs.

High Recovery RO plant in Singapore recovers 85% of Wastewater
Aquatech's foray in high recovery RO systems began in the year 1998 with the Jewel project in Singapore. Singapore has very few natural resources and hence, to make the country more self-reliant on its water supply, there is increased focus by the government and the industry on recycling and reuse of wastewater. The Jewel plant, one of the largest at the time of installation, treats tertiary treated effluent (a combination of sewage and industrial wastewater), to produce 30,000 m3/day (7.9 MGD) of high grade industrial water (HGIW), which would be sold to the industrial end users for a lower price than potable water imported from neighboring Malaysia.
The RO permeate was always within the specification. The RO operated at 86% recovery and at times breached 87.5% recovery mark, recovery unheard of, at that time. This project reinforced the importance of sound pre-treatment for high recovery RO systems and also investigating potential areas of waste minimization and operations improvements.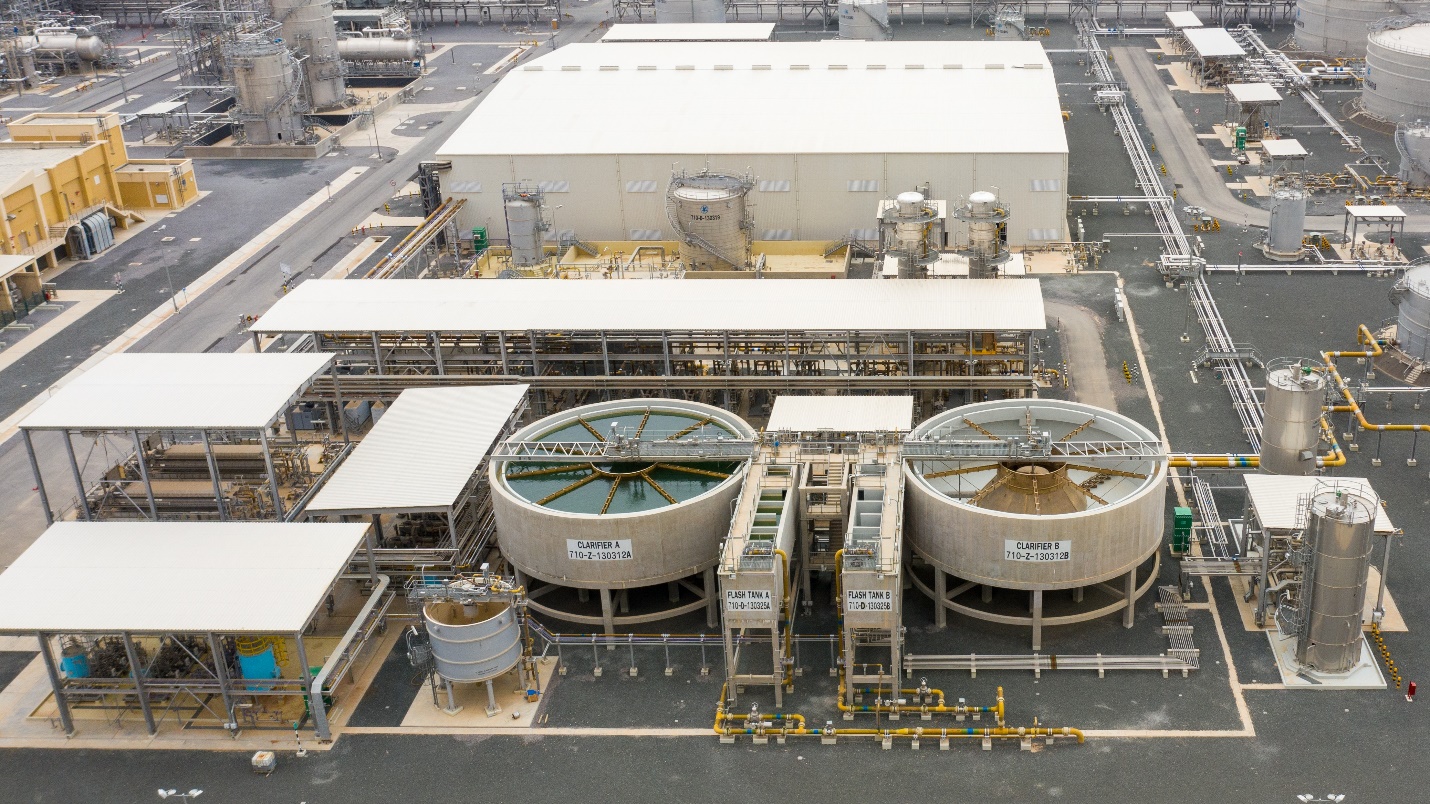 Converting Highly Complex Municipal UF/RO Reject Wastewater to OTSG Boiler Feed Water in the Middle East
The second case study is a project in Middle East, wherein a prestigious oil company decided to investigate using the Ultrafiltration (UF)/Reverse Osmosis (RO) reject wastewater from a municipal wastewater treatment & reclamation plant (WWT&RP) to produce Once Through Steam Generator (OTSG) Boiler feed water. The oil company was looking for an environmentally sound and economically viable solution for achieving its 'best out of waste' sustainability goal and the implemented process scheme helped achieve that goal. RO in the municipal WWT&RP is designed for 75% recovery and the resulting RO reject is pumped to this new Water Treatment Plant (WTP), wherein the required recovery is 75%, thereby taking the overall recovery to ~94%, which is extremely challenging even for any advanced RO technologies, let alone conventional RO. The main reason for this is the feed water to the WTP – RO reject wastewater, with high levels of Biological Oxygen Demand (BOD), Chemical Oxygen Demand (COD), Total Hardness, and Total Dissolved Solids (TDS).
This plant was commissioned in early 2021 and successfully completed the performance guarantee test run in the first week of July 2021. This WTP has proven that achieving high recovery (~94%) even in extremely challenging application is not a pipe dream, but a reality and that RO membrane technology is a viable, sustainable and affordable technology that enables municipal wastewater recycle and reuse to produce boiler feed water.
Click Here to learn how Aquatech's decades of High Efficiency Reverse Osmosis experience and continued innovations can provide a sustainable and economically viable solution.