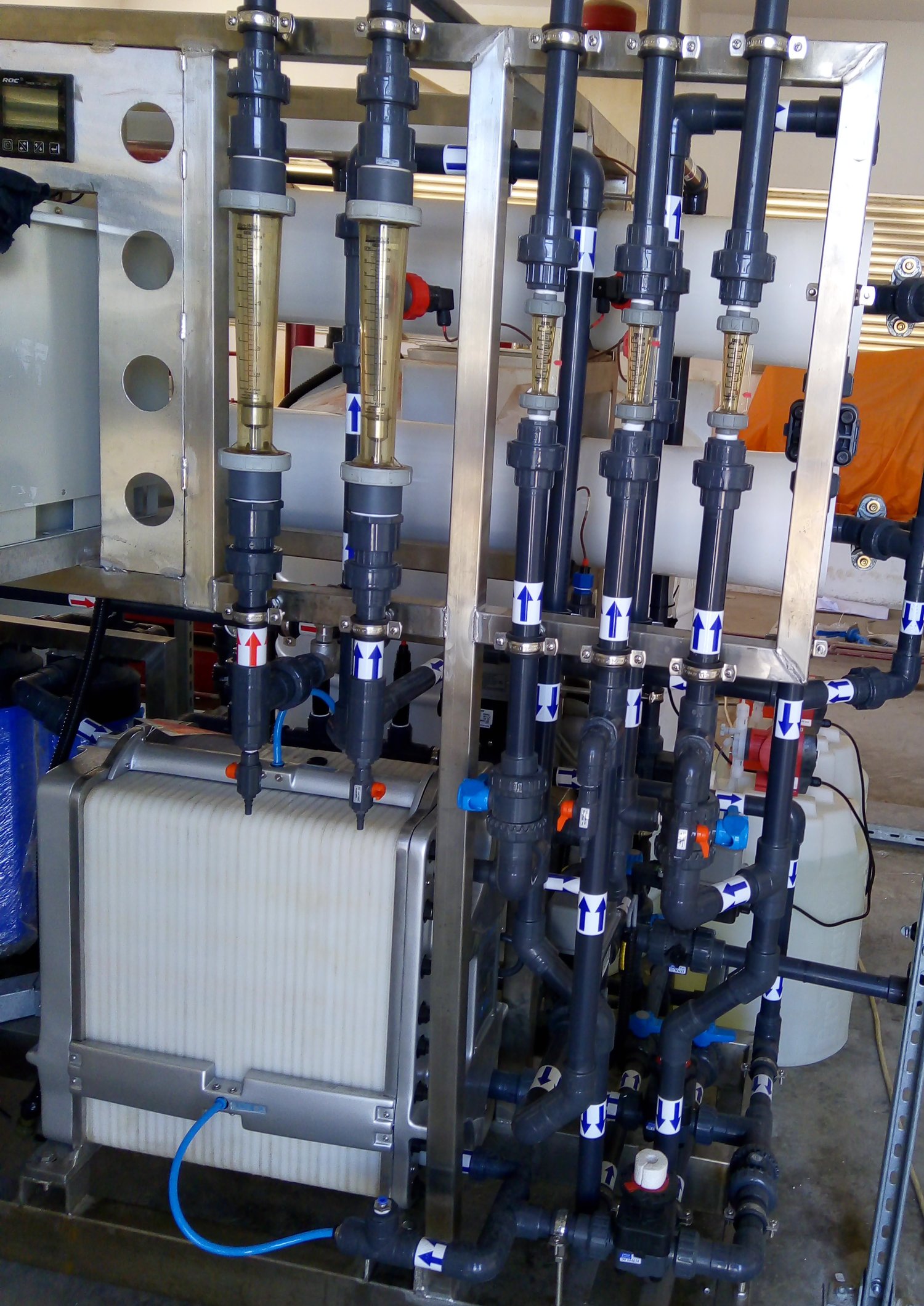 Model: FEDI-2-30XSV (Single Voltage)
Flow: 2.2 m3/hr
No. of Stacks: 1
Conductivity: <0.06µS/cm
The FEDI system has been in operation since November 2019
The client organisation offers a wide range of specialty chemicals to the agriculture Industry for better performance of agriculture products in the field, and required a demineralized water system for in its manufacturing facility in Sharjah, UAE.
The water source is Municipal corporation water, and the client required a reliable pretreatment and demineralization process to achieve the required product water quality suitable for their process to manufacture Surfactant and Urea.
The scheme finalized consisted of pretreatment followed by two pass RO followed by electrodeionization as a final polisher.