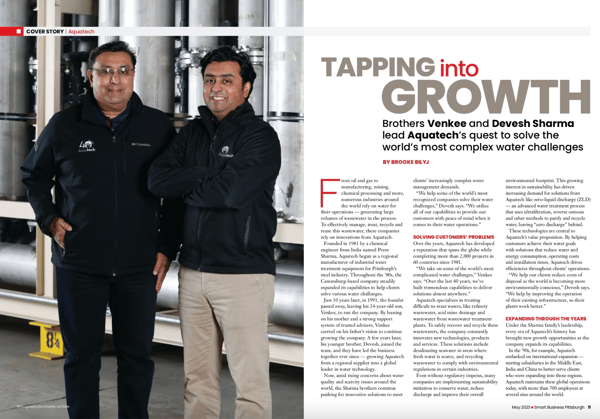 Smart Business Magazine Pittsburgh, an award-winning publication, recently featured Aquatech's Executive Chairmen, Venkee Sharma and CEO, Devesh Sharma, as the cover story.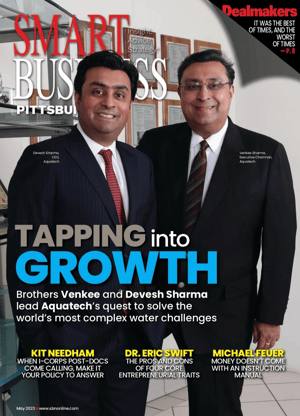 In the interview, Venkee and Devesh shed light on Aquatech's remarkable journey from a regional to a global leader in complex water treatment systems, and they reveal the key strategies that have propelled the company's growth.
According to the dynamic duo, Aquatech owes its success to a combination of factors, including a relentless pursuit of expansion, a commitment to supporting key management, and a keen ability to adapt to emerging markets and evolving customer needs.
Read the full story about Aquatech's successes and innovations here!