Customers value and appreciate Q-SEP's performance. QUA's Q-SEP UF membranes have been a solution for many clients in different industries around the world. Here's what QUA's customers are saying about our Q-SEP UF membranes:
"We are pleased to recommend QUA membranes and wish them all the best in future endeavors" - Aquarius Water Engineering
"We went in for a retrofit of existing UF due to off the shelf availability of QUA membranes and their technical support. But what we got in return was net savings, in addition to consistent permeate quality. This finally paved the way for QUA membranes for our future projects." - AquaMatrix
"We found performance of Q-SEP membranes satisfactory and meeting out treatment requirement" - Gainesville Renewable Energy Center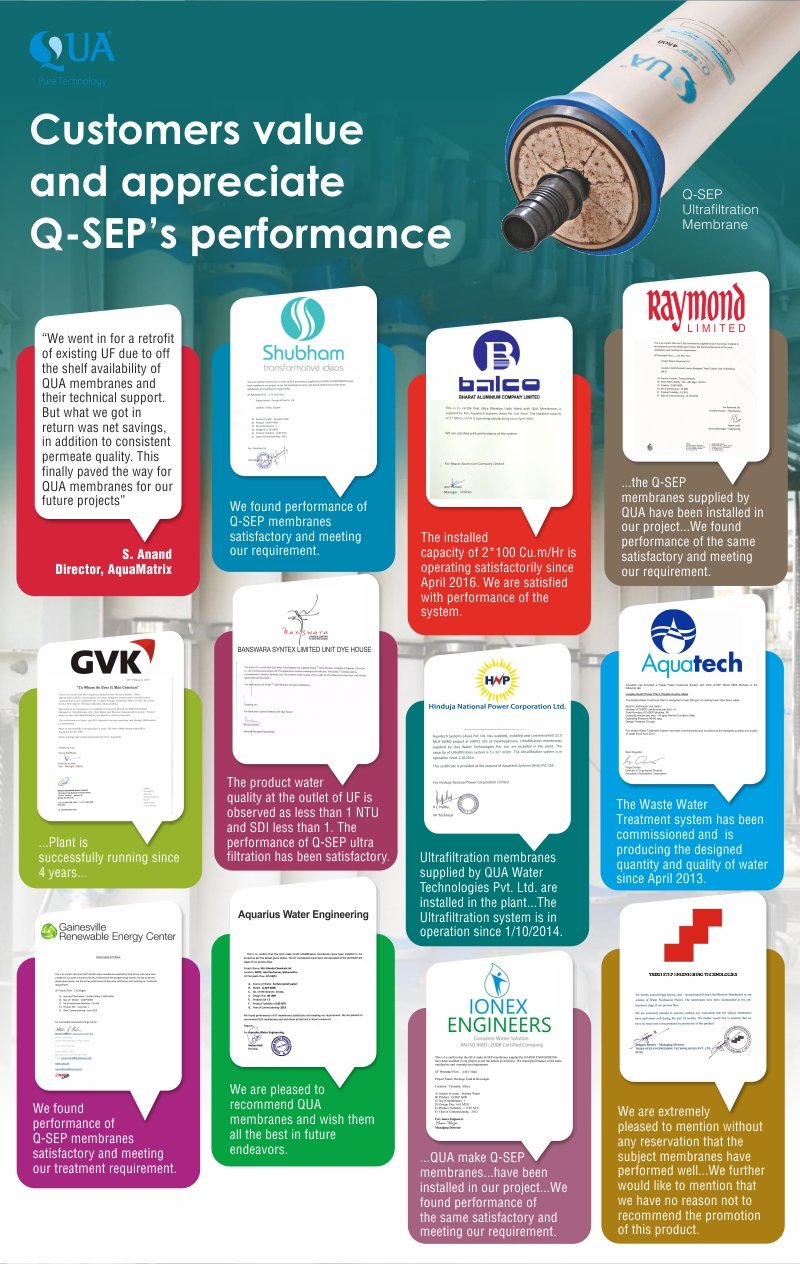 To find out what makes Q-SEP so unique, click here.